Our website is currently undergoing updates and some information may be temporarily unavailable or inaccurate. Please contact us by phone or email if you have any questions. We apologize for the inconvenience.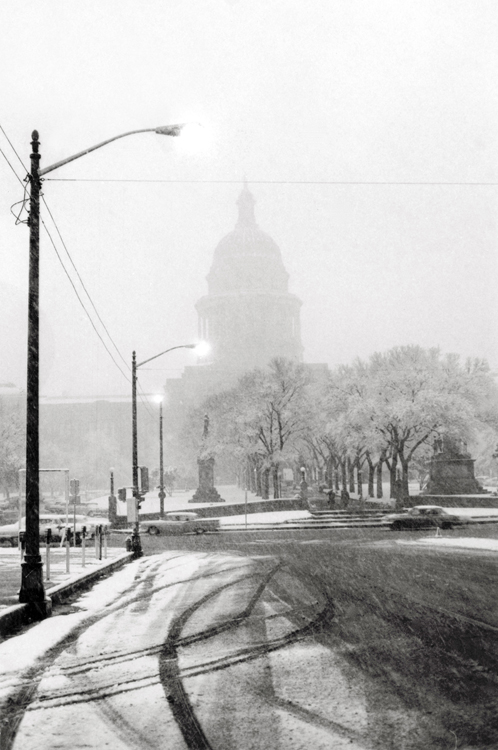 PICA 06189
AF – Capitol – Exterior
February 21, 1964
Snow surprised Austin citizens on the morning of February 21, 1964, with snowfall totaling four inches by noon that day. As the Austin Statesman reported, "Austin school children, up at the first knowledge of snow, ran excitedly between the outdoors and the snowmen they were building to the radio and the late word from School Superintendent Irby Carruth." Unlike today, schools remained open in Austin as students waded through the snow to attend classes.