Our website is currently undergoing updates and some information may be temporarily unavailable or inaccurate. Please contact us by phone or email if you have any questions. We apologize for the inconvenience.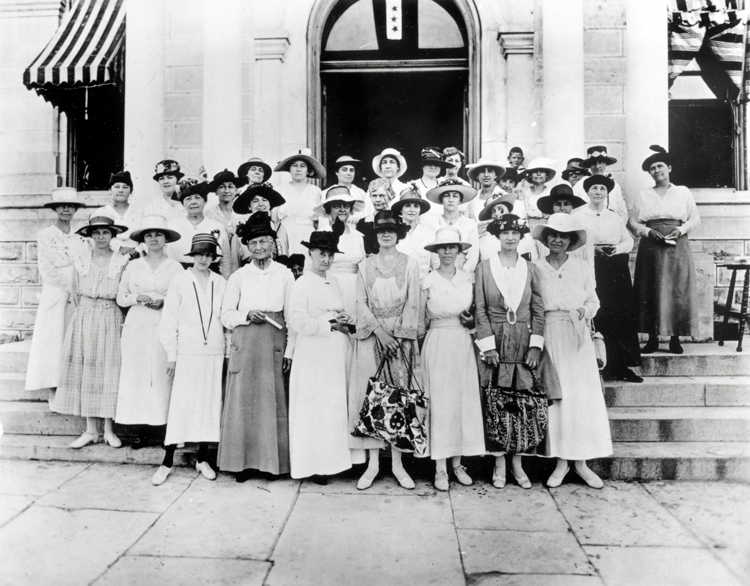 PICA 11669
AF – Women – Suffrage
1918
The women shown standing in front of the Travis County Courthouse on June 26, 1918, were part of the 5,856 women registered to vote in Travis County for the first time in history. As the Austin Statesman reported, "there were thirty or more women waiting before the opening of the Courthouse this morning." Earning the right to vote in the July 27, 1918, primary election was the first hurdle to full suffrage as was granted in 1920 with the passage of the Nineteenth Amendment.