Our website is currently undergoing updates and some information may be temporarily unavailable or inaccurate. Please contact us by phone or email if you have any questions. We apologize for the inconvenience.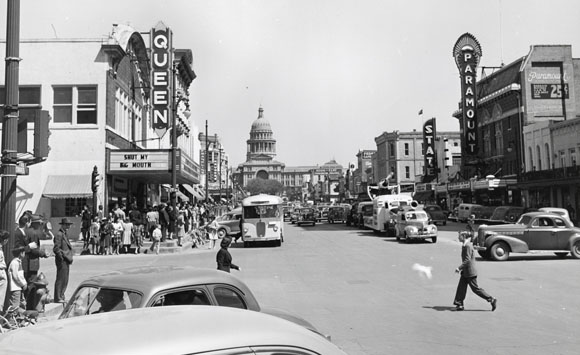 C00486 detail, Chalberg Collection of Prints and Negatives, [Congress Avenue looking north from 7th Street], 1942
Click on the link in each question to see the answer.