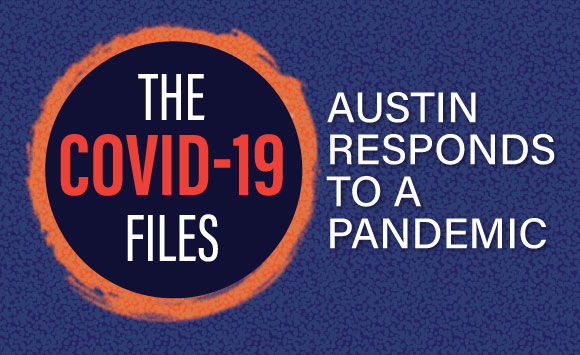 español
We recognize that this is an unprecedented period of hardship and loss for so many in Austin. We have also witnessed remarkable instances of connection, creativity, and solidarity as we strive to keep our Austin communities together. Storytelling and archival documentation can be empowering sources of hope and healing during our most painful times. We are living through a historic moment, and as the city's archives, the Austin History Center seeks to share and preserve your stories documenting life in Austin during the COVID-19 pandemic.
COVID-19 Files: Austin Responds to a Pandemic aims to be a gathering point for community narratives, images, records, art, and other forms of response to the impacts of COVID-19. How is this affecting your life, family, community or business? What feelings are you experiencing? Have you noticed any new changes, strategies, or realizations?
Ways to share your story:
Write: Keep a Journal, write poetry, pen a script
Create Art: Draw or paint
Start a video blog or speak into a recorder
Take photographs or video of your environment/community/life in quarantine
Donate records from your business that document how it responded to the crisis (social media graphics, e-mail or mail correspondence, business announcements, etc.)
Save your social media posts
We will be collecting stories throughout the duration of the pandemic. If you would like to add your story please contact us here or call (512) 974 7480. We will reach out to facilitate the donation of your physical and/or digital materials.
Donations in any language are welcome.
Check out the stories donated already here!