Our website is currently undergoing updates and some information may be temporarily unavailable or inaccurate. Please contact us by phone or email if you have any questions. We apologize for the inconvenience.

Fehr & Granger - Bastrop State Park
Bastrop State Park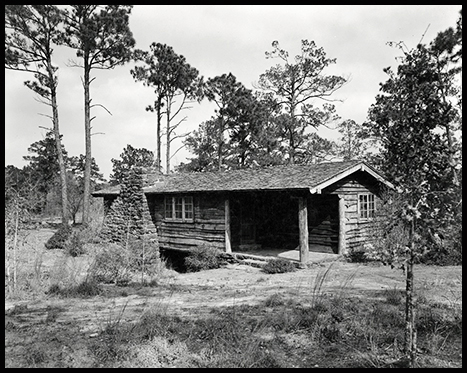 Bastrop State Park AR-2009-014-175
Working for the National Park Service from 1934 to 1936, Arthur Fehr designed cabins and supervised the building of the refectory at Bastrop State Park in Bastrop Texas. A showplace of materials and craftsmanship, the park earned a National Historic Landmark designation in 1997, one of only 7 Civilian Conservation Corps state parks across the nation awarded that honor. Built with Bastrop County timber and red sandstone quarried nearby, Fehr designed the rustic style structures in harmony with the surrounding landscape. Fehr also designed furniture and fixtures that were used there and throughout the National Park Service. It is on the site of this project that Arthur Fehr met Charles Granger, who was working while still a student at The University of Texas at Austin.